Our society is never going to stop traveling, but we can get smarter about it. Last month we closed out a three-month investment program, Energy US, for eight early-stage startups that are innovating around transportation and clean energy.
Here, taken from our new 25-page report, Moving Electrons, are some of the top trends that we're seeing in cleantech, driven by advances in technology and data analytics that were previously the stuff of science fiction.
The Hyperloop is coming.
The Hyperloop vision of reduced-pressure tubes that propel people across land at up to 700 mph has seen some major progress in the past few years. It's going to take time - this kind of large-scale, cross-corridor infrastructure project needs approval from dozens of agencies to reach the construction stage, from the federal government to state governments, and city and county boards. It won't be easy, but there will be plenty of opportunities for startups to solve problems that arise along the way. Learn more in our report.
It's a bird, it's a plane, it's an… electric plane?
Airlines are in a race for fuel-efficient technologies to save money on fuel, with the goal to reach zero-emission technology as soon as possible. This creates rich opportunities for startups. In the past twelve months, major airlines and aviation companies have invested in startups that operate, manufacture, and enhance low emission aircraft and electric propulsion. Uber recently announced a partnership with Brazilian manufacturer Embraer to work on a line of air taxis and Boeing has bet on Zunum Aero to deliver hybrid-electric aircraft by 2022. Learn more.
Ride sharing companies working with, not against, City Hall
.
The policy fights between companies like Uber and local governments are the stuff of legend. But ride sharing is here to stay. And we're moving towards a future where cities and towns rely on it as a tool to support civic life. Recently, ride sharing startups have been working together with civic institutions like elementary schools to figure out how to use ride sharing for carpooling and as an alternative to school buses. It's estimated that ride-sharing solutions for groups have the potential to capture one-third of the total addressable market of city commuting. Learn more.
China is leading the pack for electric vehicles.
The United States is not the leader of the pack when it comes to electric vehicles. Neither is Germany or the United Kingdom. In the past several years the Chinese government has rolled out subsidies for electric vehicles and China has overtaken the US in the total number of EVs on the road (650,000 vehicles). The country has also built 107,000 public EV charging outlets. For those worried about the slow pace of EV adoption in the United States, remember that there are others driving this technology. Learn more.
Your escalator is talking to you: the growth of IoT into transit assets.
Intelligent, connected buses and shuttles are gradually becoming more common, paving the way for autonomous public transit by 2030. In 2016, Mercedes-Benz released the semi-autonomous Future Bus which employs radars and cameras to guide direction. Olli, the self-driving vehicle powered by Watson, is exploring possibilities to provide personalized shuttle services. And KONE, an elevator and escalator manufacturer, is investing in IoT technology that communicates real-time occupancy between buildings and transportation systems to help mobility within cities. Learn more.
To learn more, download our free 25-page report—Moving Electrons: Rethinking Transportation for a Cleaner World
[Preview:]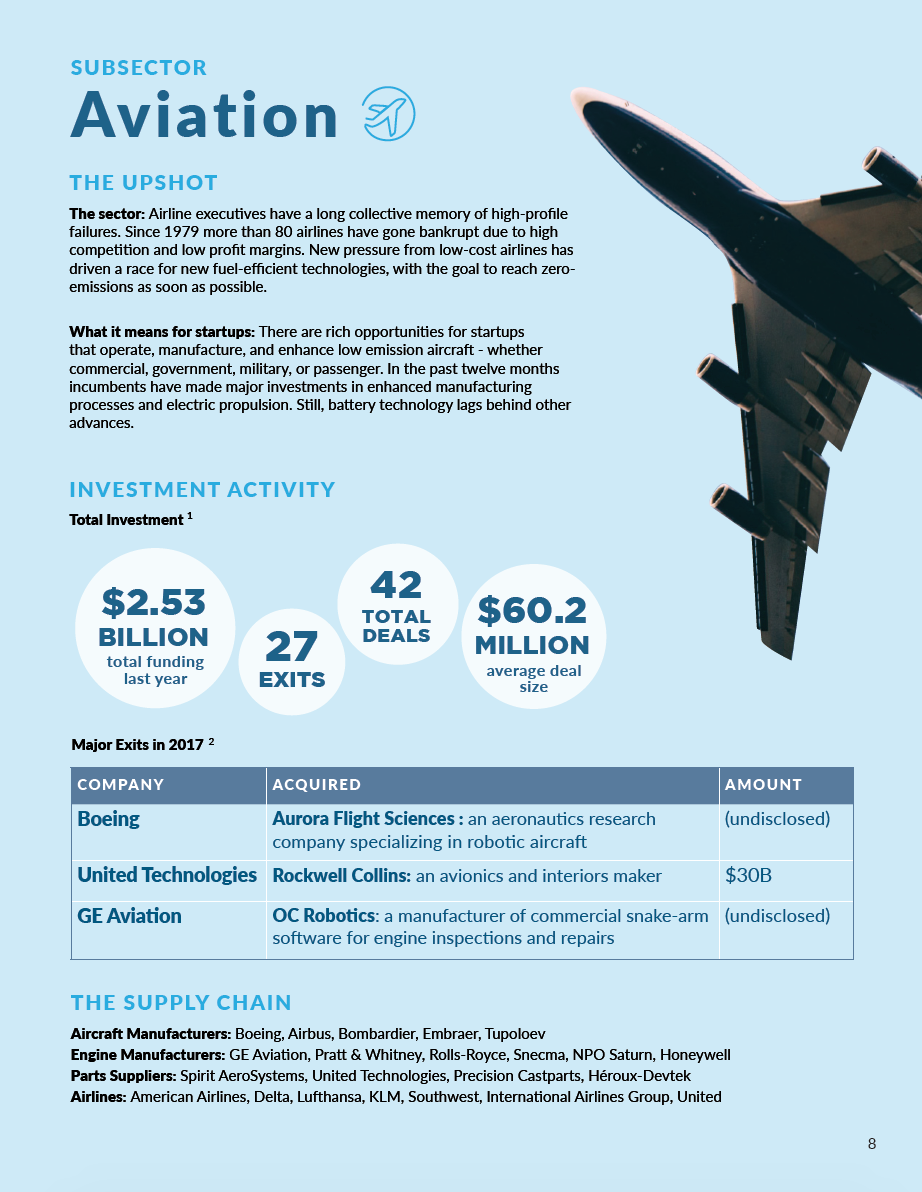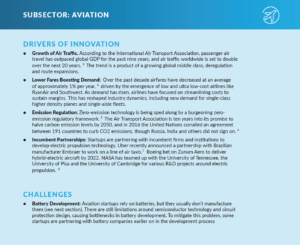 Forgot to download? Here you go.