Our attempt to answer one of VC's trickier questions
This article is reposted from Inc.com
Many investors — including our team at Village Capital — evaluate founding teams on a largely subjective level: "He just gets it" or "She has grit."
Sure, investors look at what founders have previously done — if they previously exited a company, or have an MBA — but this focuses on actions more than character. Some investors look to studies on leadership traits by Bloomberg and Gallup, but these don't give a full picture. For the most part, investors rely on instinct, leaving one of the most important pieces of the investment decision on "a feeling" that is surely interpreted differently by different people.
I knew we could do better.
Several months ago, our team set out to tilt against the windmills — to create a new tool to identify and communicate what makes a founder "strong".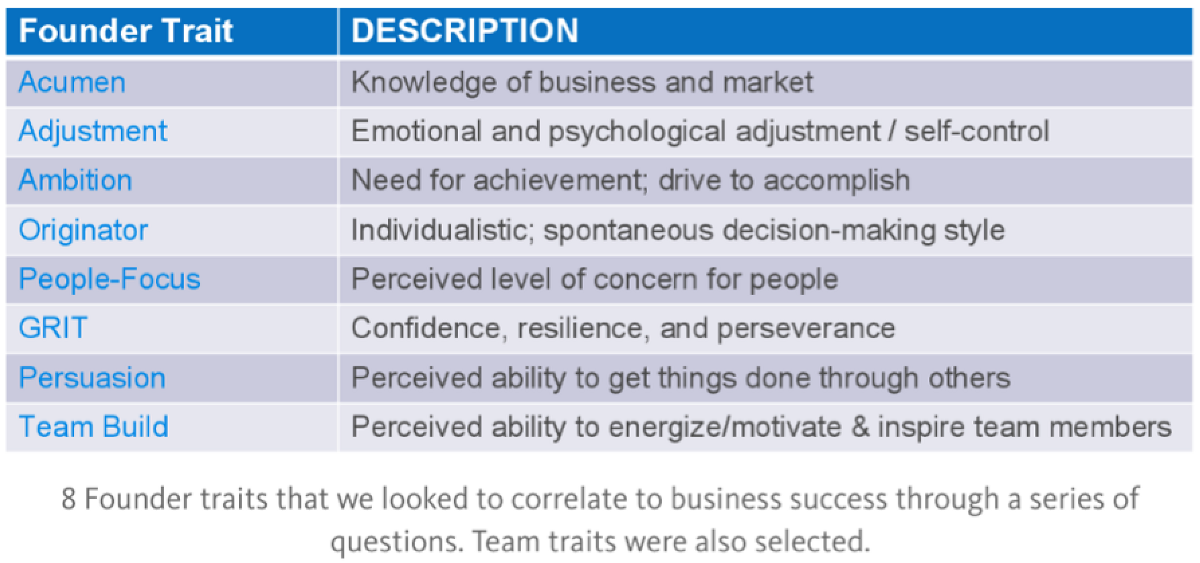 We partnered with the psychometrics consultancyWaypoint People Solutions to survey 500 of our alumni companies — both founders and their teams — around eight personality traits that commonly correlate with company performance.
We gained a lot of insight into our alumni and developed some early findings to use when selecting companies for investment — both as a tool for highlighting outliers and to provide us with information to dive deeper into diligence. We call this tool, which is still in development, STAR (Startup Team Aptitude and Readiness).
Below are a few early takeaways from the STAR survey.